Asli Hassan
Institution: Petroleum Institute
Address: P.O.Box. 2533
Postal Code: 2533
Country: United Arab Emirates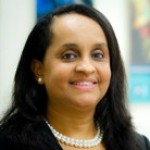 Asli Hassan is the Head of the Center for Excellence in Learning and Teaching (CELT) and an Assistant Professor of English and Communication at the Petroleum Institute, a part of Khalifa University of Science and Technology in Abu Dhabi, UAE. She has been a teacher trainer in the US and most recently led a multi-phased US State Department sponsored teacher training project.

Prior to coming to the UAE, Dr. Hassan taught English, trained language and content teachers in the US. Her most recent publications are all related to developing higher order thinking skills and academic success for English language learners.

Asli is an engaging, multilingual educator devoted to research that impacts student learning and innovative professional development programs. She has over twenty years of teaching and teacher training experiences in USA and internationally.

Asli is a collaborative team player and a mentor who is focused on working closely with administration, professors, teaching assistants and students to achieve educational excellence.
Asli has over 20 years of experience as a language teacher, teacher trainer, curricula developer among many other related responsibilities.