Dursun Akaslan
Institution: Harran University
Country: Turkey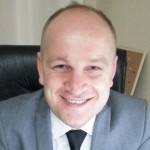 Dr. Akaslan earned his BSc degree in Electricity from Marmara University in 2006, his MA degree in Information and Communication Technologies (ICTs) and Education from the University of Leeds in 2009 and his PhD degree in Computing from the University of Leicester in 2014. Since then, for the last 2 years, he has constantly been working in the Department of Computer Engineering as a faculty member in the Harran University. Akaslan is an expert in the planning and management of e-learning systems focussing in particular on the areas of online and blended learning.

He has been involved as a researcher in projects funded by the Engineering and Physical Sciences Research Council and Arts and Humanities Research Council in UK. For over two years, he has been consulting a Scientific Research Project (BAP) funded by Harran University in Turkey on natural language processing (NLP) regarding the impacts of foreign originated terms on the Turkic languages.

Dr. AKASLAN teaches many modules such as electrical and logic circuits, micro-controllers, numerical analysis, database management systems, analog communication, algorithm & programming and computer-aided engineering math in undergraduate and parallel computing & architecture, advanced numerical analysis, web development and programming, image processing, statistics and natural language processing in graduate programs in Turkish and English at Harran and Hasan Kalyoncu University.

The second edition of his book "Technical Programming in MATLAB" was published in 2015 and also sponsored by the Mathworks Company and the first edition of his book "A Model for Personalized Learning on the Internet by Lambert Academic Publishing in 2010". His areas of expertise can be counted as e-Learning & Readiness, MATLAB & Simulink, Arduino Uno & Shields, Coding & Programming, ICTs, Digital Games, Image & Signal Processing, Serial & Parallel Programming and NLP. Recently, he has been consulting a project regarding the impacts of using robots in primary and nursery education with mats with the purpose of teaching English and Coding.