Souad Boumechaal
Institution: University of Leeds
Country: United Kingdom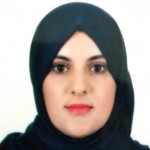 Souad Boumechaal is a postgraduate researcher in the school of Languages, Cultures and Societies at Leeds University, United Kingdom. She is investigating the dominant discourses and ideologies driving English language teaching in the Algerian higher education in light of internationalisation. She is currently teaching 'English in international communication' to MA students at the university of Leeds.
Prior to starting her doctoral studies, Souad had a Master's degree in Didactics and Applied Linguistics from University of Mostaganem, Algeria in 2016. She taught English as a foreign language in Algerian secondary education.

Areas of interest:
Language planning and policy, intercultural studies, language and identity.