Silvia Minardi
Institution: Lend
Country: Italy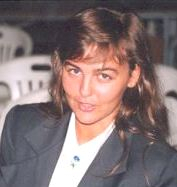 Silvia Minardi holds a PhD in linguistics from the University for Foreigners - International University - of Siena. She is currently teaching English as a Foreign Language at Liceo Statale "S.Quasimodo" in Magenta and at Università dell'Insubria (Varese).

She is the President of the Italian association Lingua e Nuova Didattica and vice-president of Amerigo, the Italian association of US international exchange alumni. For three years (2011-2013) she chaired REAL, a European network of foreign language teachers' associations which grouped up to 128 associations all around Europe. Since 2019 she has been an associate member of the LCT Centre for Knowledge-Building, a research centre at the University of Sydney.

Since 2000 she has been working on various teacher training initiatives and projects both at a national and international levels. She was also very active in pre-service teaching training of future EFL teachers at different universities (Turin, Vercelli and Milan) and in university courses for CLIL teachers (Università Statale - Milan). She has worked extensively as a teacher educator in pre- and in-service courses in ELT (ProgettoLingue 2000, SSIS, TFA, PAS), CLIL (methodology university courses), educational linguistics, assessment and evaluation; she has designed blended training courses.

From 2016 to 2019 she collaborated with the European Center of Modern Languages (ECML) of the Council of Europe (Graz, Austria) where she was involved as a project team member in the 2016/2019 Programme. She is currently an expert teacher trainer for ECML. In 2015 she took part in the preparatory session to the Intergovernmental Conference about the "Handbook on the language dimension in all subjects", the latest publication of the Language Policy Unity at the Council of Europe in Strasbourg.

She is active as a pedagogical consultant for eTwinning in Lombardy. She received a Fulbright grant in 2005 and was made Knight of the Order of Academic Palms in 2012. Silvia Minardi is the author of several articles and publications on language teaching.
She is a member of various committees, councils and advisory boards at national and international level.
Area/s of Expertise: Language Education, Second Language Learning, Second Language Curriculum Design, Learning-Oriented Assessment, Second Language Teacher Education.