Nahid Zarei
Institution: IslamicAzad University-Maragheh Branch
Country: Iran, Islamic Republic of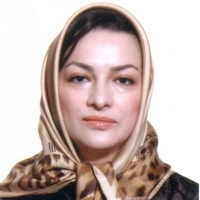 Nahid Zarei is a full-time teaching member of staff in Islamic Azad University,Maragheh Branch,Iran and a full-time English instructor in Iran Language Institute.
She got her M.A in TESL from Tabriz Azad University in 2000 and her B.A in English Literature from the same University in 1993.Since then she has been teaching English in different departments and for different levels.
She has already presented in some international conferences. Her areas of interest are: Reading, Writing, Speaking, Classroom Srategies, Learner Autonomy, Second Language Acquisition.
She has recently written a book by the name of Advanced Reading for English Students.
Area of Expertise: Reading, writing, speaking, classroom strategies, learner autonomy, second language acquisition.