Nahid Zarei
Institution: IslamicAzad University - Maragheh Branch
Country: Iran, Islamic Republic of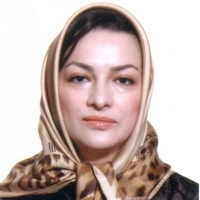 Nahid Zarei has been teaching English since 1993. She is a faculty member in the Department of English, Islamic Azad University, Maragheh, Iran, where she has taught both English as a Second Language and general reading courses for over twelve years. Beyond teaching at the university, she has been teaching English in Iran Language Institute, Tabriz.

She holds a doctoral degree in TESOL and has authored a national-edition reading textbook: Reading for Advanced English Students.

She has presented in several international conferences.
Area/s of Expertise: Corrective Feedback, Willingness to Communicate, Classroom Strategies, Formative Assessment, Discourse Analysis.