Anca Colibaba
Institution: GR. T. Popa University / EuroED Foundation
Country: Romania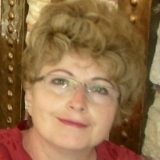 Dr.Cristina Anca Colibaba is a professor of English for special purposes, working at Gr.T.Popa University and EuroEd Foundation in Iasi, Romania since 1990. She coordinates the Department of Languages in the oldest Romanian University of Medicine and Pharmacy where she supervises tasks connected to the curriculum for languages for special purposes, tests, CLIL approaches to the communication patient-medical staff and bioethics, the introduction of blended learning, the development of learning materials (including online resources) and the alignment of the evaluation of students and tutors' language competences to the CEFR.

Her main field of research has been connected for many years to learning theories, motivation and memory and her research focus in the last 5 years has been oriented to the management and streamlining of innovation in education, the role of innovation in raising the level of motivation for learning, and the impact of non-formal approaches to teaching on learning and school achievement.
She has a diploma in educational management awarded jointly by the School for International Training, Vermont, USA, Cambridge, UK, and Queensland University, Australia.
Cristina Anca Colibaba is very active in the Romanian Association for Quality Language Services, Quest, where she has played a managerial role since the setting up of this national association of quality in 1997. In this capacity she has acquired a lot of experience in designing and assessing educational quality assurance systems and she is one of the developers of the Romanian system of quality assurance for language services, aligned to the European system developed by Eaquals, the European Association of Quality Language Services; due to these competences, for more than 7 years she has been invited to participate in Eaquals inspections of quality all over the world.

In her capacity as Executive President of EuroEd Foundation – which operates a kindergarten and a school with intensive language learning - Anca has developed skills related to foreign language curriculum development for (very) young age learners, competences assessment, CLIL for young learners, inclusive education, and use of ICT in education.
Cristina Anca Colibaba has been a project coordinator of international educational projects for more than 15 years. In this capacity she has actively participated in various research tasks (educational sciences, socio and psycholinguistics, CLIL, applied linguistics, EFL theory and practice, blended learning, materials development, ICT in education, the role of storytelling in education, inclusive education, learning at the work-place), scientific committees of publications or international scientific events.
Area/s of Expertise: Applied Linguistics, ESP, CLIL, Sciences of Education, Innovation in Education, Quality Assurance in Education, CLIL Approaches to the Communication Patient-Medical Staff and Bioethics.