Mario Pace
Institution: University of Malta
Country: Malta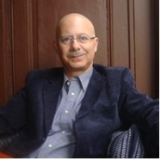 Dr Mario Pace is a Resident Senior Lecturer of Italian at the Department of Arts and Languages in Education within the Faculty of Education of the University of Malta.

He is an expert in the training and formation of teachers of Italian as a foreign language as well as in the training of teachers of foreign languages. He is coordinator of the Faculty of Education Masters in Education course in Italian Teaching and Learning. He is chairperson of the Professional Development Portfolio committee within the Faculty of Education. He was responsible for replacing the paper based Professional Development Portfolio (PDP) to a tailor made web-based student teachers\' ePortfolio system for the Faculty of Education at the University of Malta. Mario is also responsible for the organization of tutorials for students to advise in the compilation of STeP - the Student Teachers' Professional Development ePortfolio. He is also coordinator of the teaching practice sessions of student teachers of Italian within the same Faculty.

Mario is also the Chairperson of the SEC (Secondary Education Certificate examinations – the National Examinations Board) Italian syllabus panel. He is also Chairman of the General Certificate of Education Examinations of Italian in Malta. For more than 20 years, he has been Director of Courses at the Societa` Dante Alighieri in Malta. In 2006 Mario was appointed by the Società Dante Alighieri in Rome as the official examiner for the P.L.I.D.A. (Progetto lingua italiana Dante Alighieri) examinations held in Malta. He is also responsible for the development, management and delivery of a number of in-house training courses of 'Italian for Commercial Purposes' and "Italian for Call Centres" for various private and public companies across the Maltese Islands.

He has participated in conferences both in Europe and the USA and has published various academic papers, with topics varying from the teaching of Italian as a foreign language to the teaching of foreign languages for specific purposes.
Area of Expertise: Language teacher training, higher education, school education, language learning, languages for specific purposes, ePortfolios, reflective writings, language testing, foreign language acquisition, assessment.