Letizia Cinganotto
Institution: University for Foreigners of Perugia
Country: Italy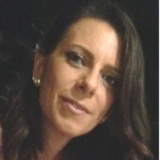 Letizia Cinganotto is a full time Researcher at INDIRE (National Institute for Documentation, Innovation and Educational Research), Italy.

She holds a BA in foreign languages, MA in ELT, in e-Learning and multimedia Learning and a PhD in Synchronic, Diachronic and Applied Linguistics. She has far-reaching experience in continuous professional development for teachers, teacher trainers, head teachers.

She is a member of different working groups and scientific committees on CLIL and languages both at national and international level.

Her main research areas are language learning/teaching, CLIL, Technology-Enhanced Language Learning, school innovation, teacher training.

She has presented papers at national and international conferences and published articles and chapters in peer-reviewed journals and recently four volumes on CLIL. She is a reviewer and a member of the Editorial Board of different peer-reviewed journals.

She is a member of the ECML "Pluriliteracies" consultancy team.
Area/s of Expertise: CLIL (Content and Language Integrated Learning), Language Learning, CALL (Computer Assisted Language Learning), TELL (Technology Enhanced Language Learning), MALL (Mobile Assisted Language Learning), MOOC, e-Learning, Blended Learning, School Education.