David Rothman
Institution: Queensborough College: City University of New York (CUNY)
Country: United States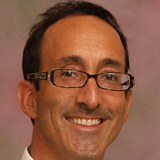 David Rothman is a faculty member in the Department of English where he has taught both English as a Second Language and general composition courses for over fifteen years.

Beyond teaching, he currently serves as a faculty fellow in the Office of Institutional Research at CUNY Central. He holds a master's degree in English/Linguistics from The University of Wisconsin. While a doctoral candidate in Linguistics at the CUNY Graduate Center, he presented his research at international conferences in both Switzerland and Scotland.

David has presented on Developmental Education pedagogy at national conferences from coast to coast with his colleague, Jilani Warsi. He has co-authored two national-edition reading textbooks with Dr. Warsi: Read to Succeed: A Thematic Approach to Academic Reading and Read to Achieve; and has co-authored an integrated reading/writing textbook entitled, Read Think Write .A novella, The Lower East Side Tenement Reclamation Association, will be published in October, 2020. He has taught abroad at the university level in both Seville, Spain and Prague, Czech Republic.
Area/s of Expertise: CLIL (Content and Language Integrated Learning), Language Immersion, English for Academic Purposes, Teacher Training.