Don Kiraly
Institution: University of Mainz
Country: Germany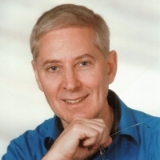 Don Kiraly has been a full-time faculty member at the School of Translation, Linguistics and Cultural Studies of the University of Mainz since 1984. He also taught at the University of Paris III from 2008-2012.

He holds MA degrees in international affairs and the teaching of French as well as a PhD in secondary education from the University of Illinois. He has taught at university level in France, Germany, Spain and the US and he also has some thirty years of experience as a professional freelance translator.

Don has also been actively involved in research in the areas of foreign language teaching and translator education for the past 30 years. He has published two monographs (Pathways to Translation and A Social Constructivist Approach to Translator Education) and co-edited two volumes of state-of-the-art articles on innovation in translator education. He has also published several dozen articles and book chapters. In his research work, having started out with a first-generation cognitive science approach to understanding the mental processes involved in translation, he has found himself moving increasingly towards post-modern perspectives on learning and teaching. His current projects include several qualitative case studies on the emergence of translator competence and communicative competence in a university setting in the virtual absence of conventional instruction. He is also presently involved in a 3-year project funded by the EU Commission to establish an international network for work placements in the translation field. His most important task in this project so far has been to develop a state-of-the-art curriculum model for translator education that incorporates work placements as an integral part of the overall intra- and extra-university educational process.
Area/s of Expertise: Translator education, second-language acquisition by adults, social constructivist approaches to classroom learning and curriculum development, post-modernist approaches to education, educational psychology, educational philosophy