Christine M. Ristaino
Institution: Emory University
Country: United States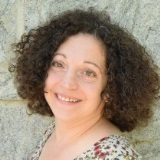 Christine Ristaino is a Senior Lecturer and teaches Italian classes at Emory University. She has co-authored an academic publication entitled Lucrezia Marinella and the "Querelle des Femmes" in Seventeenth-Century Italy through Farleigh Dickinson Press as well as the first edition of a book series called The Italian Virtual Class, which teaches language through cultural acquisition. She writes and publishes articles, essays, OpEds, and non-fiction, and presents her work in various forums throughout the U.S. and abroad. Ristaino recently completed her memoir entitled All the Silent Spaces, which will be released in July of 2019 and confronts the topics of violence, identity, and discrimination. In addition, Ristaino was a Fellow in The OpEd Project Public Voices Fellowship at Emory University and has published articles in the Guardian, Pacific Standard, the Washington Post, the Huffington Post, and the Atlanta Journal-Constitution on child advocacy, coping with violence, and topics around diversity.

Ristaino specializes in Italian pedagogy, languages, Italian memoir, immigrant identity through food, service learning, and education. She serves on various boards and committees and participates in efforts around social justice, race, class, education reform, and violence prevention. Ristaino is an award-winning advisor and teacher and has experience organizing powerful symposiums, seminars, conferences and events. She leads workshops on the topics of diversity, equity and inclusion, privilege, writing and talking about difficult topics, and creating a public voice.

Ristaino mentors and advises three student groups and is a well-known, beloved faculty member. She has become increasingly interested in food studies through the lens of anthropological and sociological perspectives, and has designed and co-teaches a course titled Noodles on the Silk Road: A Cultural Exploration of China and Italy Through Noodles with Dr. Hong Li as an on-line distance learning class at Emory. She is currently teaching a course about Italian memoir where her students share powerful memoir pieces about identity and overcoming obstacles. In the summer of 2019, Ristaino will co-direct a study abroad program in Bologna.
Area of Expertise: Italian pedagogy, Italian language and culture, Italian memoir, food studies, service learning, and Italian education;