Don Kiraly
Institution: University of Mainz
Country: Germany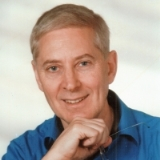 on Kiraly is currently a professor (without chair) in the Department of English Linguistics and Translation Studies in the School of Translation, Linguistics and Cultural Studies of the University of Mainz in Germersheim, Germany.

Don graduated in political science from Cleveland State University in 1976 and earned an MA in International Affairs from Florida State University in 1977. After teaching English as a Foreign Language for three years at the Institut National des Sciences Appliquées in Lyon, France, he returned to the US for a year and earned an MAT in the Teaching of French. This brief sojourn in his home country was followed by a year teaching at a language school in Gijón Spain and then another in France, where he taught English at the Chambre de Commerce in Roanne. Since 1983, Don has been teaching translation at the University of Mainz.

Also starting in 1983, he began working as a freelance translator from French, Spanish and German into English, working in various domains including finance, banking, wine-growing and public administration.

From 2008-2012, Don was employed as a visiting professor at the Ecole Supérieure des Interprès et Traducteurs at the Sorbonne Nouvelle, while remaining employed at the University of Mainz.

Don is a recognized innovator in the field of translator education. His dissertation on the cognitive processes involved in translation was one of the first published studies in this domain (having been completed in 1989). His well-known first volume: Pathways to Translation (1995) was followed by his monograph A Social-Constructivist Approach to Translator Education (2000), which set the stage for a veritable flood of interest in and research on collaborative approaches to translator education throughout Europe and beyond. In addition, Don has published dozens of chapters and journal articles on collaborative translation over the course of his career. He has also supervised the translation of hundreds of pages of texts, many of them in the area of sustainability, carried out by his German students from German into English.

Don's other main area of research is elementary naturalistic language teaching. Having worked with a wide variety of language teaching methods from SGAV to the Natural Approach and both British and American communicative approaches during the early part of his career, Don has also developed his own approach to elementary foreign language acquisition, which is based in part on complexity theory as well as a solid post-positivist epistemology. His first book on this topic, co-authored with Sarah Signer, is entitled Scaffolded Language Emergence in the Classroom: From Theory to Practice (2017). He has just completed work on a parallel volume in Spanish, which will be published by the end of 2018, and work has already begun on an Italian volume, to be published in 2019. His approach, 'Scaffolded Language Acquisition', has been the basis for a large number of very successful courses in no fewer than 15 languages that have been offered at the University of Mainz over the past 13 years.

In addition to teaching a panoply of courses ranging from general and commercial translation practice to subtitling and authentic project work as well as seminars on many different aspects of translation studies, Don has supervised over 40 BA, MA and PhD theses and dissertations. He has also served as an external examiner for a number of MA and PhD theses in Switzerland, Spain and Australia. He has participated in many Erasmus exchanges across Europe and has been an invited keynote speaker at a number of major conferences on translator education over the past 20 years.
Area of Expertise: Collaborative translator education; translation as a socio-cognitive process; social constructivism in education; complexity theory in education; elementary foreign language acquisition (emergence) in classroom settings; translation theory; curriculum design; commercial translation;