Tatiana Sidorenko
Institution: Tomsk Polytechnic University
Country: Russian Federation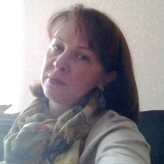 Tatiana V. Sidorenko graduated in Roman and Germanic Philology from Tomsk Pedagogical University in 1998. Since then she has constantly been working in the field of teaching English as a foreign language and English for specific purposes. In 2011 Tatiana defended her PhD thesis on the Language Methodology. Her research addressed the issue of searching for and constructing optimal teaching models capable to increase the language awareness and international communication efficiency among students and academicians. Since 2010 she was assigned to the position of the head of foreign language department at Cybernetic institute of Tomsk polytechnic university. Her main duties are: management of teaching process, updating teaching content and instruments, providing language support for academic mobility programmes.

Tatiana has experience in European education, training and culture through several research and academic projects with other universities, training organizations, and research centers. She was a coordinator of the project funded by the Ministry of Russian Education that aimed at developing a language policy and creating contemporary approaches to ESP teaching and learning in Russian technical universities.
Selected recent publications:

1. Open educational resources as a tool to improve language education effectiveness in the Russian higher institutions. (2014). IJET. Issue 5.

2. Russian education through the scale of World University Ranking. (2014). Procedia - Social and Behavioural Sciences. Elsevier.

3. Blended learning as a new form of organizing the language education in non-linguistics universities. (2014). Educational technologies and society. Issue 11 (59).
Area/s of Expertise: Language Education in Higher Institutions, English for Specific Purposes, Academic Writing (Language as a Tool for Scientific Development), University Management, System Analysis in Language Education, Electronic Means in Language Education.