Roya Khoii
Institution: Islamic Azad University - North Tehran Branch
Country: Iran, Islamic Republic of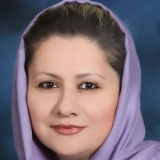 Roya Khoii is associate professor at Islamic Azad University, North Tehran Branch. She received her PhD in TEFL from Islamic Azad University, Tehran, Higher Education and Research Complex in 1997. She became a faculty member in 1992 and has been teaching various courses in the field of TEFL at BA, MA, and PhD levels for about 22 years. She has supervised more than 60 MA theses and written and translated more than 35 books and papers. She worked in the Test Construction Centre of the Iranian Measurement Organization for 6 years (1999-2005). She is also the Supervisor of the Translation Departments of Sadra Islamic Philosophy Institute and the Iranology Foundation.

She has participated and presented research papers in several national and international conferences. The paper she presented in the Canada International Conference on Education at the University of Guelph in 2012 won the Best Paper Award. She was also the keynote speaker at Canada International Conference on Education at the University of Toronto in 2013. She is fluent in English, German, Turkish, and Persian. Her major areas of expertise include automated evaluation of written language, integration of social networks with web-based learning management systems for teaching foreign language skills, blended foreign language learning, use of multi-media in foreign language teaching and learning, teacher education, language testing, and the translation and interpretation of philosophy texts from Persian into English.
Area/s of Expertise: Automated Evaluation of Written Language, Integration of Social Networks with Web-Based Learning Management Systems for Teaching Foreign Language Skills, Blended Foreign Language Learning, Use of Multi-Media in Foreign Language Teaching and Learning, Teacher Education, Language Testing, Translation and Interpretation of Texts from Persian into English.