Dietmar Tatzl
Institution: FH Joanneum University of Applied Sciences
Country: Austria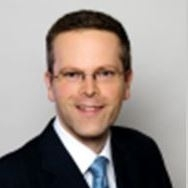 Dietmar Tatzl is a faculty member of the Department of Aviation
where he has taught English language courses to aeronautical
engineering and aviation management students for nine years.
He holds a doctorate in English Studies as well as two diploma
degrees (English and American Studies, History and Media
Studies) from the University of Graz, Austria. As part of his
education, he spent a full academic year at Hendrix College,
Conway, AR, USA, from 1996 to 1997.
His research interests include English for Specific Purposes,
English for Academic Purposes, Engineering Education, Learner
Autonomy and Content and Language Integrated Learning.
In addition to teaching and research, Dietmar Tatzl is the departmental coordinator for
European university exchange programmes. He also contributed to the development of
the Bachelor and Master curricula at the Department of Aviation from 2007 to 2008.
Area of Expertise: English for specific purposes, english for academic purposes, engineering education, learner autonomy and content and language integrated learning