George Cremona
Institution: University of Malta
Country: Malta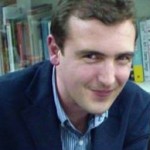 Dr. George Cremona is senior lecturer and Coordinator for German programmes offered by the Faculty of Education at the University of Malta. He lectures in German language teaching methodology and gives lectures about Multimodality. He also coordinates the Media Literacy VET Programmes of the Faculty of Education. Dr. Cremona is also the Faculty of Education Erasmus Coordinator.

He has been a member of the Faculty since 2009. In 2015 he completed his PhD at the UCL - Institute of Education. In 2007 he was awarded a Masters in Comparative Education from the University of Malta. He collaborates actively with various German schools on a number of projects related to Comparative Education and Foreign Language teaching. He has also participated in an international project on intercultural communication (2009-2011).

Currently (since January 2012) he is also working on a research project series called 'Multimodality in Practice'. This project aims to implement Multimodal concepts and theories in practice particularly in schools and through the media (i.e. radio programmes, tv programmes and the internet). For this, in 2017, 2019 and 2020 he was awarded the prestigious IGM national award.