Maria Elisabetta Porcedda
Institution: Liceo Eleonora d Arborea Cagliari
Country: Italy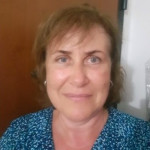 Maria Elisabetta Porcedda held a PhD in Educational Technology at the URV, Tarragona, with research on TechnoCLIL and innovative strategies for teaching History.
She graduated in Ancient Literature – Greek and Latin Philology from the University of Sassari in 1997 and in Modern Literature - Master degree in Language, Literature and Culture of Sardinia from the University of Cagliari in 2005. She also earned two first-level masters in other post-lauream certificates in Didactics.
Maria Elisabetta has been teaching for over 30 years in Secondary high and vocational schools in Italy and is a tenured teacher since 2007. She had instrumental functions at school to promote, build networks and monitor projects for teachers' updates and students.
She is a CLIL teacher and has been an Animatore Digitale. As a trainer in these fields, she held updating courses for high schools on CLIL, ICTs and new teaching approaches. She participated twice in Erasmus+ training mobilities in England.