Huma Roshan
Institution: University of British Columbia
Country: Pakistan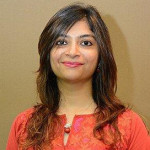 I am Huma Roshan from Pakistan. I am a graduate student at the Department of Language and Literacy Education at University of British Columbia. I graduated (Master of Education) from University of Karachi in 2013. Prior to that, I completed Bachelor of Education (B.Ed.) from Hamdard University and Bachelor of Arts from University of Karachi. I always aspired to become a TESOL (Teaching English to the speakers of other languages) teacher/trainer. For that reason, I completed an Advance Diploma in TEFL from Aga Khan University, Karachi, Pakistan.

I am a trained, qualified, and enthusiastic ESL/EFL teacher teaching English in multiple settings. Possessing relevant and extensive teaching experience of over eight years as a teacher, curriculum coordinator and teacher trainer. I have experienced in planning, delivering, monitoring, and assessing students of English language at school as well as at university level. Also, involved in research-based projects initiated by the university for improving students' language abilities for academic and professional purposes. I worked at some of the renowned institutions of my country including Beaconhouse School System, and Aga Khan University.

My research interests greatly lie in second language education, discourse analysis, systemic functional linguistics, and teaching language through technology. I am contemplating a research problem that could bring a direct and positive impact on the experiences of the language learning process of my students. To be precise, I am interested in examining employed methods and approaches to enhance learners' linguistic skills through technology-mediated lessons in their own context.