Jan-Eric Mattsson
Institution: Södertörn University
Address: Norra strandbadsv. 413
Postal Code: 27177
Country: Sweden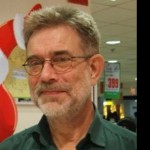 Jan-Eric Mattsson is a retired senior lecturer at Södertörn University.

Jan-Eric graduated Systematic Botany from the University of Lund in 1994. His earlier education also includes M.A. in Social and behavioural sciences, B.Sc. (Biology, Chemistry, Mathematics, Philosophy), M.Sc. (Biology, Chemistry) from Stockholm University, and M.Ed. in Scientific Subjects Education from Uppsala University. He has been working as lichen taxonomist at Uppsala University and for the last fifteen years also as teacher in Biology, Science, and Educational Sciences at Södertörn University.

Jan-Eric is mainly teaching within teacher training programs in courses in science and science didactics but also in educational courses. The latter includes curriculum, assessment, pedagogic traditions, childhood development and supervising and examination of theses. He has also been a member of the Faculty Board for teacher training and a member of the curriculum committee of the Faculty.