Arianna Motteran
Institution: University of Verona
Address: Via San Francesco, 22
Postal Code: 37129
Country: Italy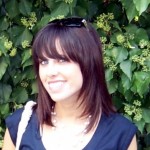 Arianna Motteran is a third year Phd Student in Education and Lifelong Learning, a Phd study which involves an interdisciplinary program aimed to offer competence on scientific research and related methodologies in the field of education and vocational training processes.

Arianna graduated in Educational Sciences from the University of Verona in 2011. Since then, she has been working in the field of Education, Teaching and Social Psychology.

Arianna has written a Specialized Degree's Thesis concerning well-being of elderly people in institutions, particularly in relation to the use of space in the Nursing Home. She is currently working on a dissertation related to professional figures who give care to older users.

The collaboration with Professor Monica Pedrazza and her Research Group (e.g., Sabrina Berlanda, Phd) enables her to approach to Social Psychology, and in particular to get closer to Attachment Theory, a theory which claims that relationship with primary attachment figures lead to the development of attachment security or insecurity influencing individuals' capability to establish relationships and ability to deal with affective or stressful situations.

Research team also investigates individual differences or organizational factors related to helping profession figures (e.g., practitioners, social workers, teachers, educators) in order to identify any problems or difficulties to which address training courses or contemplated interventions.