Michael Canz
Institution: Offenburg University, Information Center
Address: Badstraße 24
Postal Code: 77652
Country: Germany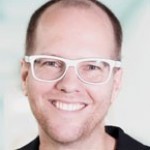 Michael Canz works at the Information Centre of Offenburg University since 2008.
He graduated in Pedagogy from Pädagogische Hochschule Freiburg in 2005.

At the Offenburg University he is concerned with didactical challenges of E-Learning and Blended Learning. With professors and lecturers he develops and forms courses of different content for various areas of application.
He also founded the "Teaching Lab" in 2013 in which new approaches of teaching and learning are developed and applied to real scenarios.
To stimulate educational development he offers and organises courses of continuing education for all members of the university.