Sharon Lawton
Institution: Cork Institute of Technology
Address: Suaimhneas, Tullyglass Bandon
Postal Code: P72Y398
Country: Ireland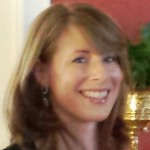 Dr Sharon Lawton is the Science for Life Officer in Cork Institute of Technology (CIT). The CIT Science for Life Programme is a CIT Access Service Initiative in collaboration with CIT School of Science; encouraging, supporting and motivating students to study science at junior and senior cycle level in post primary schools and to study science at third level.

Sharon graduated with a first class honours degree in Science from National University Ireland Maynooth in 2002. Following this, Sharon undertook a PhD with the Alimentary Pharmabiotic Centre in University College Cork (UCC) on the "Diversity and dynamics of the healthy human gut microbiota". During the course of her PhD, Sharon spent a significant portion of her time promoting science and education in both primary and secondary schools. On completion of her PhD, Sharon researched on environmental microbiology in the Environmental Research Institute, UCC. During this time Sharon continued to promote science with the APC's outreach team.

Sharon is in her current role over five years and through it has become involved in many collaborations with local industry here in Cork. Recently she secured funding from the Royal Society of Chemistry to host their Spectroscopy on a Suitcase initiative. She also facilitates the VEX Robotics and VEX IQ competitions in CIT in collaboration with EMC2. Sharon is also a committee member of the Access to Education, Bridge to Employment programme, a collaboration between with Johnson and Johnson, local schools, local third level institutes and local business.

While previously the Science for Life role has been solely directed towards secondary and primary level schools, it is currently developing an undergraduate support role with science students here in CIT.

Sharon is also a part time lecturer in the Department of Biological Sciences in CIT. lecturing on Biochemical Pharmacology to students studying for their level 8 honours degrees.