Evgenia Sikorski
Institution: Offenburg University
Address: Badstrasse 24
Postal Code: D-77652
Country: Germany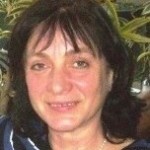 Prof. Dr. Evgenia Sikorski (Ph. D.)
• Joined Offenburg University in 2006 with 20 years of industrial experience (construction contracts/mechanical works, research, management).
• Academic fields: HVAC&R (Heating, Ventilation, Air-Conditioning and Refrigeration) and Technical Mechanics (Statics and Elastostatics).
• Attended previous conference with most illuminating findings: 1) It is not enough to be an Engineer to teach Engineering Sciences to the modern youth. 2) Conferences on Science Education help a lot!