Alton Biggs
Institution: Biggs Educational Consulting
Address: 2006 Creekview Drive
Postal Code: Texas 754428-3947
Country: United States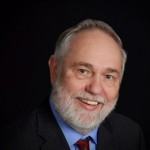 Alton Biggs is the president of Biggs Educational Consulting, an organization that provides custom staff development, test item writing, and motivational speaking for elementary and secondary schools as well as support for textbooks he has coauthored. He has also written test items for state and national standardized tests, including the ACT, SAT, and GED.

Alton graduated with degrees in Biological Sciences from Texas A&M University-Commerce in 1974 and 1979. He also completed work in Environmental Sciences at the University of Dallas. He has more than thirty years' teaching experience in the public secondary schools of Texas.

Mr. Biggs is an acknowledged expert in engaging students from a variety of backgrounds, classroom management, and presentation of curricula in meaningful ways. His 3,000-plus students have excelled in all areas of life and often return, send letters, email or post on Facebook to tell him how his teaching influenced their lives.

Alton has presented motivational talks and science staff development throughout the United States, in Canada, Mexico, and Saudi Arabia. He edits the Texas Association of Biology Teachers Updates and URLs of the Week and moderates the TABT group page on Facebook.

An avid traveler, Alton has the distinction of having visited every continent. Alton often leads expeditions of biology teachers and others to such destinations as the Galápagos Islands, Peruvian Andes, Costa Rica, the rainforests of Amazon and of Australia, and the grasslands of Africa.

He was the founding president of the Texas Association of Biology Teachers in 1985, and remains a member of its board of directors. TABT named its Excellence Award in Biology Teaching for him in 2014. In 1992, he was president of the National Association of Biology Teachers. He is the only teacher in Texas to have received the NABT's Outstanding Biology Teacher Award on two separate occasions (1982 and 1995).

Alton remains active in the National Association of Biology Teachers, the Science Teachers Association of Texas and the Texas Association of Biology teachers – all of which have honored him with Honorary Membership. He is also a life member in both the National Science Teachers Association and the Texas Association Environmental Educators.