María Jesús González-Fernández
Institution: Universidad de BurgosnDepartment of Electromechanical Engineering
Address: Escuela Politécnica Superior, Avenida Cantabria s/n
Postal Code: 09006
Country: Spain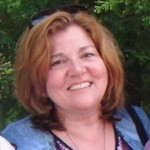 María Jesús González-Fernández received the B.S. in physics from the University of Valladolid, Spain, in 1980.

She has been an Assistant Professor in the Department of Electromechanical Engineering at the University of Burgos, Spain, since 1988. Her academic expertise includes circuit's theory and electrical systems. Her current research interests are computational methods in electrical engineering, energy efficiency in electrical systems.

She is member of the innovation & teaching group named "Active Learning and e-learning in Engineering" at the University of Burgos. Within this group, some contributions on e-learning, active learning and engineering education research projects have been developed She is invited as peer reviewer by some international conferences in engineering education.