Andreas Mueller
Institution: Universite de GenevennInstitut Universitaire de Formation des Enseignants (IUFE)
Country: Switzerland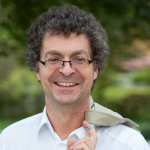 Prof. Müller has a physics background with studies at the universities of Heidelberg, Grenoble and Göttingen and several years of doctoral and postdoctoral.

A long lasting engagement for physics education parallel to his science research resulted in a shift and Habilitation in this field (1997). The following steps were work as research scientist at the Institute of Science Education (IPN, Kiel/Ger) and nomination for a chair of physics education (Landau/Ger). Ever since, he has continuous experience for more than 15 years in science teacher education and science education research.

His current interests in research and development are, among others, the following: n- science of everyday phenomena, cross-disciplinary connections of physics with the other sciences, hands-on-experimentsn- the role of tasks and exercises for fostering learning and motivation (on topics such as context-based science education, experimental tasks, multiple representations and more).

In science teacher education, his main goal is to establish a good synthesis of the practical know-how of experienced teachers on the one hand, and the large body of research-based knowledge about teaching and learning available nowadays on the other hand.

He is now professor of science education at the University of Geneva, on a joint appointment of the teacher education institute (Institut de Formation des Enseignants, IUFE) and the Faculty of Science/Physics Section.