Nicolas Robin
Institution: University of Teacher Education St. Gallen
Country: Switzerland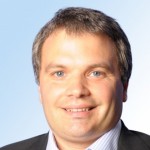 Prof. Robin has a background as biologist, museum specialist and historian of sciences with studies at the universities of Paris VI "Pierre et Marie Curie", Museum national d'Histoire Naturelle and École des Hautes Études (Paris) and several years of postdoctoral researches (among other as DFG stipendiary at the University of Jena, Germany).

During the last ten years he used to lead a DFG-research project at the University Jena, a DAAD exchange project with the University of Hong Kong and he coordinated a doctoral school at the university of teacher education of Freiburg in Breisgau. From 2009 to 2011 he hold the Clusius guest professorhip for garden culture at the University of Leiden (The Netherlands). During the last five years he became member of the editorial board of several scientific journals (Annals of the History and Philosphy of Biology, Yearbook for European Culture of Science, Sudhoff's Archive)

His current interests in research and development are, among others, the following:
- Inquiry based science educationn
- environmental eduction (environmental connectedness)
- history and culture of natural sciences

He is now professor of science education and director of the research institute of science teacher education at the University of teacher education St.Gallen (Switzerland).