Beulah McManus
Institution: University of Limerick
Country: Ireland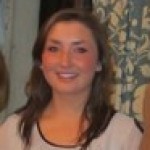 Beulah McManus graduated in September 2013 from the University of Limerick (UL) with a Bachelor of Science (Education) degree. Her degree specialized in the areas of physics and chemistry teaching. She is now qualified to teach physics, chemistry and the single subject of physics with chemistry to Senior Cycle classes. She is also qualified to teach science to Junior Cycle classes.
Since September, Beulah has been involved in the EU TEMI project as a post-graduate student working as part of the UL TEMI team. She has also been tutoring undergraduate students in the UL Science Learning Centre, which is a centre that has been set up to assist all UL science undergraduates in their learning of science.
Beulah dedicates one day per week to travelling to second level schools to perform Science Magic Shows. The aim of the Science Magic Shows is to promote chemistry as a subject to those classes which will be making subject choices for their Senior Cycle study.