Marie Walsh
Institution: Limerick Institute of Technology
Country: Ireland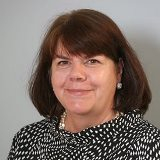 Marie Walsh graduated with a BSc from the University of Glasgow, then a postgraduate teaching qualification in chemistry and biology from the Queen's University of Belfast. She also has a Master's degree in Communicating Science. She currently teaches theory and practical aspects of Chemistry and Pharmaceutical Sciences.
As well as teaching, she has worked as a research assistant in chemical education. This has included collecting, collating and disseminating information for use by chemistry teachers, e.g. The Directory of Irish Chemical Industry (1990) and Directory of Resources for Chemistry Teachers (1992) as well as writing for and helping with distribution of Chemistry in Action! - a magazine for chemistry teachers.
She has also been involved for over 25 years with the ChemEd-Ireland annual conferences for chemistry teachers, and for some time with Discover Primary Science and the Irish Science Teachers Association.
She developed and taught a programme of science for non-scientists and has considerable experience of working with mature students and second-chance learners. She also works as an Advising Examiner for Junior Certificate Science.
Most recently she has developed workshops in support of the second level organic chemistry curriculum and produced a Chemistry and Space Science Magic Show in association with postgraduate researchers in the Institute. She is also the LIT co-ordinator for SciFest, a national second level project to promote inquiry-based learning.
Area of Expertise: Communicating Science, Chemistry and Pharmaceutical Sciences