Ivor Hickey
Institution: The Leonardo Effect
Country: United Kingdom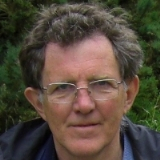 Ivor Hickey is director of The Leonardo Effect, an organisation that focuses on the development of integrated learning through the synchronisation of art and science.

Ivor graduated originally in Plant Science, but spent most of his scientific career in cancer research. He headed the Genetics Department in Queen's University, Belfast and was co-director of the Ovarian Cancer Laboratory funded by the Cancer Research Campaign. His major interest was genetic instability in tumours.

He has organised a great many in-service science teaching programmes for schools at all levels from foundation to A-level and was responsible for all science taught to primary education students in Queen's University. Later he took up a post in St Mary's University College and moved his research to the development interdisciplinary learning programmes incorporating science. In conjunction with Deirdre Robson he initiated a series of research projects that culminated in the production of a methodology for synchronising art and science skills and processes, The Leonardo Effect, that is now successfully applied in numerous UK primary schools. His current research involves applying the lessons learned with primary schools to secondary education.

He is a former chair of the Association for Science Tutors in Education and a council member of the Association of Science Education. He has served as Chair of the Research committee of Action Cancer and is currently secretary of the Irish Association for Social Scientific and Environmental Education. He has extensive experience of refereeing research proposals and evaluating university departments.

Ivor is co-author of Instant Notes in Genetics, first published in 1998 and now in its fourth edition. In 2012 he co-edited, The Leonardo Effect: Motivating children to achieve through interdisciplinary learning. He is a member of the Cell Biology Editorial Board and Lead Editor of the Cell Cycle and Cell Division Topic Room in Scitable the on-line personal learning tool developed by the by Nature Publishing Group.
Area of Expertise: Science education, teacher education, interdisciplinary learning, project evaluation, curriculum development, research management, in-service career development for teachers.