Siobhán O' Sullivan
Institution: Cork Institute of Technology
Country: Ireland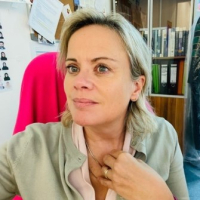 Dr Siobhán O' Sullivan graduated from University College Cork, Ireland with a BSc (Honours) and PhD in Biochemistry and Microbiology. Following on from her PhD, she worked as a post-doctoral researcher in Epidemiology and Public Health for several years and in Biochemistry as a senior researcher and lecturer.

She was awarded funding from the Health Research Board in Ireland to study in the National Cancer Institute & National Institute of Health in Washington DC focusing on Cancer Epidemiology and Cancer Genetics.

She completed a Certificate and Diploma in Teaching and Learning in Higher Education and in 2007, graduated with a 1st class honours MA in Teaching and Learning from University College Cork. Her research thesis was based on reflective practice in the development of a Masters program for practising Biology teachers.

Dr. Siobhán O' Sullivan is the Curriculum Development Manager of the Ed4Life Structured PhD training in Life Sciences, at Cork Institute of Technology. Siobhán has worked for several years in science education both at third level and on a consultancy basis developing programmes for up-skilling of primary and second level teachers in addition to continuing professional development of teachers at 3rd level and development and delivery of online programmes.
She has published widely on the wide potential use of information technology in the classroom, in continuing professional development and in online learning. Most recently, her research has been on the effective use of Web 2.0 tools in Teaching & Learning, the potential use of eportfolios in documenting learning, reflective practice and in the engagement of students in learning.
Area/s of Expertise: Biochemistry, Microbiology, Online learning, Web 2.0 Tools in Teaching & Learning, Use of e-Portfolios in Documenting Learning.