Timm Wilke
Institution: Friedrich Schiller University Jena, Institute for Inorganic and Analytical Chemistry, Chemistry Education Department, 07743 Jena
Country: Germany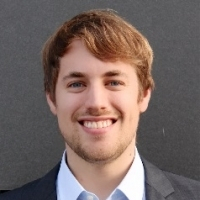 Timm Wilke, born in 1988, works as full professor for chemistry education at the Friedrich Schiller University of Jena.

From 2007 - 2012 he studied chemistry and french sciences at the Georg-August-University of Göttingen. As a scholarship holder of the Foundation of German Business, he finished his PhD studies (summa cum laude) in the Group of Prof. T. Waitz in 2017. After research stays at Centre National de la Recherce Scientifique (Toulouse/France), Leibniz Institute for Science and Mathematics Education (Kiel/Germany) and Florida Institute of Technology (Melbourne/USA), he was appointed assistant professor at the University of Brunswick in 2016, and in 2019/2020 additionally guest professor at the University of Graz/Austria.

His research is located in the intersection between chemistry and chemistry didactics where he mainly focuses on the reconstruction of current research fields for K-12 chemistry education in the sense of a Scientific Literacy. Two current fields of his interest are green chemistry and nanotechnology. In recent years, he developed a wide range of projects, teaching units, course concepts and teaching materials for schools, student laboratories and universities in cooperation with national and international research groups. The projects include experiments with various nanocomposites, semiconductor nanoparticles (titanium dioxide, fluorescent zinc oxide), coin metals (copper, silver, gold) and nanostructured silica and silicone materials. The second focus of his research is the digitization of STEM education. In this context, Timms workgroup developed a digital low cost measuring station for chemistry education and research.

In addition to his research, Timm is involved in numerous other projects. He heads the Digital School Laboratory in Jena, the GDCh Teacher Training Centre Leipzig-Jena, is a member of the Scientific Committee of the International Youth Science Olympiad and organizes numerous events, teacher training courses and conferences with the aim of opening up current research for schools and student laboratories.
Area/s of Expertise: Nanotechnology & Nanoscience Education, Didactical Reconstruction, Stem Education 4.0, Digitalization, School Education, Higher Education, School Laboratories, Open Educational Resources.