Marina Minoli
Institution: National Biologists Order - Royal Society of Biology - High School Marconi
Country: Italy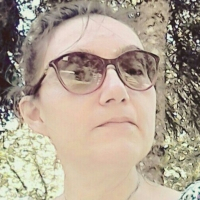 Member of National Biologists Order and Elected Member Royal Society of Biology, CSci Teach MRSB Award Royal Society Biology – London, Marina Minoli is teacher - didactic researcher, European Expert in Scientific Didactics Education for High School. Tenured Biology and Chemistry professor - researcher in scientific High School after Ordinary Miur Competition, Marina was also professor in "Biology Didactic Laboratory Course" and Tutor Coordinator University training in course for new Secondary Science teachers for High School teaching certificate, Department of Biosciences - Milan University.

From 2013 is member of scientific panel didactics referee EMBL (European Molecular Biology Laboratory) Heidelberg. For different years she was Didactics Expert Active Science – Agorà Science Turin University and researcher also in Pharmaceutical Industry and in IFOM, International Institute Molecular Oncology - Milan, for Didactic Bioscience research with International Grant.

Marina Minoli was graduated in Biological Science - Biochemistry - with honors, Summa cum Laude, Biosciences Department – Milan University. She has obtained Master in Science Communication – Milan University and she was specialized in Science Didactics University Unicatt – Brescia, both with max evaluation publishing the two final research works. She is expertise in "STEM didactics" and "Inquire Teaching Methods in Life Science" also with Schoolnet European Courses-Brussels Education Commission. She is STEM High School professor for innovative projects, publishing different activities as didactics expert also in Scientix Community Brussels, European Commission. In 2017 was selected by Schoolnet Brussels – Network of European Education Ministries as member international Mentors Group in innovative Inducas Project.

She is Bioinformatics Didactic Expert for High School, she was expertise in CuSMiBio Centre Milan University. Marina has created and realized as principal investigator Neuroscience, Bioinformatics, Health Education, Biomedicine, Molecular Biology, Chemistry innovative interdisciplinary didactics projects. In 2008 she won First National Prize MIUR – Confindustria for innovative international Molecular Biology didactic project. Marina won IRRE Lombardy Institute Competition 2005 – Regional Didactic Research Institute. In 2012 she won Economic Society Prize for didactic innovative Nanotechnology project for High School and in 2018 has obtained Award Chartered Science MRSB-Teaching and Learning Excellence by Scientific Council of Royal Society Biology, London; professorship Biology and Chemistry – CDEP, Helvetic Confederation Directors of Education – Berna.

From 1995 she was present with research contributions in National and International Scientific Meeting, Conferences and in Courses for Science Teachers ; in 2017 during International Neuroscience Synapse Meeting - Milan University. In 2018 she was also speaker in SEB, International Society for Experimental Biology Meeting, for a talk in SEB+ Science Education, Florence – Congress Palace; she was present, among others with didactic abstract, in BITS Meeting 2018 - Italian Bioinformatics Society.

Marina Minoli is auctor of 118 Didactics, Education and Scientific articles with National and International Editors, also for Scientific American Editor; she has published a Biology book with Calderini Editor. Curator of " Neuroscience Book" for High School teachers – Pearson Editor and auctor of chapters about innovative biology didactics topics in "Cambpell Biology Guide" for High School teachers – Pearson Editor. For different years she wrote reviews of Biomedicine, Chemistry, Biology, Science Nobel Prize books published by Le Scienze – Scientific american and actually she is scientific referee of New Secondary Magazine – Studium Editor and of Science in School – EMBL Heidelberg. Elected Member by Directive Council of SINU, Italian Society Human Nutrition.

She was relator in scientific seminaries about different modern Bioscience topics, in 2018 also with CNR (National Council for Research) in International Biophysics Week; she was creator, coordinator, mentor, relator in Training Course for High School Science teachers (Didactics innovation in Biology and Chemistry) storytelling in interview to Marina Minoli, " Passion for research, Passion for education" , Emmeciquadro magazine, 10/2017.
Area/s of Expertise: Biomedical Science Education, Neuroscience Didactics Research, Bioinformatics Didactics for High School, Didactic Molecular Biology Projects, Science Communication, Health Education, STEM Education Research, Innovative and Interdisciplinary Bioscience Teaching Methods, Training of Science Teachers.