Börge Kummert
Institution: Campus02 - Fachhochschule der Wirtschaft
Country: Austria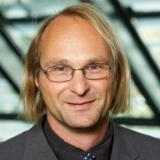 Börge Kummert is Professor at the Campus 02 University of Applied Sciences, degree program Innovation Management and President of the Austrian TRIZ-Competence-Centre.
Börge graduates his PhD at the Institute of Business Economics and Business Sociology, University of Technology Graz in 2003. 2008 he finished his degree in academic didactics.

Börge is an expert in the field of Innovation Management. He focusses his experiences in generating ideas for solving (technical) problems or finding new perspectives for a business model innovation. He acts on the one hand as a lecture, trainer and facilitator on the other hand he has been a consultant since 2000.

Currently he researches the possibilities, how to transfer creativity-tools in the global field of education, especial for schools to support the learning outcomes and to infect young people with the innovation spirit.
So far Börge has been involved as project planner and manager in many projects in cooperation with schools, universities and other public institutions.
Further he simplifies the extensive TRIZ-Tools for a useful application for pupils and students. In that way he tries to combines several creativity tools to a new one for a better usability in classrooms with lots of pupils and constricted time schedule. A brand new tool calls Wild-West-Corral-Ideation and will be published soon.

Börge has been invited as a speaker or expert at national and international Conferences to show useful, easy and funny ways how to innovate in consideration to pupils and the school-organization.
Area/s of Expertise: Innovation Management, Academic Didactics, Project Management, TRIZ (Theory of Inventive Problem Solving), Creativity.