Péter Tasi
Institution: Aston University
Country: United Kingdom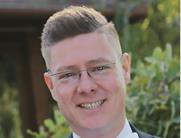 Péter Tasi is a business enterprise development coach at Aston Centre for Enterprise, Coaching and Innovation (CECI), a special unit within Aston Business School, Aston University (Birmingham, UK). In their education, CECI applies the Finnish Team Academy methodology in both undergraduate and post-graduate level programmes.

Péter graduated in Finances – Financial Institutions from Budapest Business School and in International Relations from the Corvinus University of Budapest. Having spent a couple of years in consulting business after his graduation, he has been working for more than 20 years in the higher education as lecturer and team coach, his interest has been turning more and more towards skill and competence development, especially in the entrepreneurship education. Péter gained experiences as a lecturer at Budapest Business School (Hungary), Bishop Grosseteste University (UK), Bremerhaven University of Applied Sciences (Germany) and recently at Aston University (UK), but has been visiting other universities as an exchange teacher or guest lecturers in Germany and in Finland too.

Péter run succesfully several international projects focusing on education, education deveopment, international cooperation, mostly within Eramsu+

For 13 years he was the vice mayor in his Hungarian home village, Gomba, and for additionally 4 years a member of the local council.

One of the latest publications of Péter is Dimansion of Leadership: Team Academies as Systems (with Ann-Cathrin Scheider (in: Vettraino and Urzelai (editors): Team Academy: Leadership and Teams (Routledge, 2021).
Area/s of Expertise: entrepreneurship education, team coaching, team learning, project management, project financing, leadership development, adult education, further education, vocational education