Odd Eriksen
Institution: Østfold University College
Address: Timianfaret 2
Postal Code: 1621
Country: Norway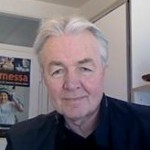 Odd Eriksen work as Associate Professor in Pedagogy within the teacher education at Faculty of Education, Østfold University College in Norway. He is also international coordinator at the Faculty.

His professional background is from social work, teaching at a psychiatric institution for children, primary school teaching and school counseling, as well as nearly 20 years in the teacher education, also as Head of studies for 7 years.

His research has focused on the challenges with implementing ICT in schools and higher education, but the last years he has also worked in projects dealing with how schools and kindergartens can develop learning environments that welcomes diversity .

The last years he has been doing research on the use of language-and educational biographies of students, both as a tool for research and as a foundation for teaching and learning.