Anca Simion
Institution: Babes-Bolyai University, Romania
Country: Romania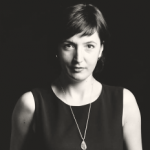 I am a Master's Student at the Babes-Bolyai University in Cluj-Napoca, studying 2 masters' programs: School counseling and psycho- pedagogical assistance and also Curricular management.

I have a bachelor of music in classical piano from the Musical Academy in Cluj-Napoca (2008) and a bachelor of education in primary school teaching from the Faculty of Psychology and Educational Science in Cluj-Napoca (2014).

Currently i'm a full time primary school teacher and a piano teacher at a kindergarten.

Until now, I have participated in various conference in the country, both national and international, with papers concerning music education and it's involvement in the process of teaching and learning.

Main publications:
Simion, A. Stanciu, D. 2013. Contextual factors of learning. Influence of music in young pupil's learning process. Cambridge Scholars Publishing.
Simion, A. 2014. The influence of music in the context of informal - extracurricular activities in young pupils. Procedia - Social and Behavioral Sciences
Jucan, D. Simion, A. 2014. Music background in the classroom: its role in the development of social-emotional competence in preschool children. Procedia - Social and Behavioral Sciences
Simion, A. 2014. The external factors of socio-emotional development behavior. The effect of music listening on primary school children. Publisher: Eikon.