Saloom Aslam
Institution: Beaconhouse School System
Address: 10-11 Gurumangat Road, Gulberg III
Postal Code: 54000
Country: Pakistan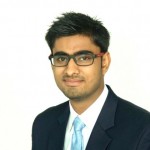 Mr Saloom Aslam is a School Evaluator at Beaconhouse School System; largest private chain of schools in Asia. He has earned his MPhil in Educational Leadership and Management from Beaconhouse National University Lahore. He is a double major graduate in Education and Biotechnology with distinction from Forman Christian College, one of the most prestigious institutions in Pakistan.

He has taught IB PYP and MYP Science at The New School (TNS) Beaconhouse an IB Diploma Certified School.

Saloom has a passion for teacher training. He has presented at three International teachers conferences and has volunteered at a number of International Conferences helping organize workshops throughout Pakistan. His major research interests are learning innovation particularly blended learning and its impact on students learning.