Luís Custódio
Institution: Instituto Superior Técnico – IST / Institute for Systems and Robotics – ISR nLisbon / Portugal
Address: Av. Rovisco Pais, 1
Postal Code: 1049-001 Lisboa
Country: Portugal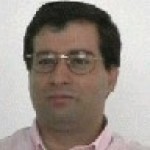 Luís Custódio is assistant professor at Instituto Superior Técnico – University of Lisbon. He is also researcher at Institute for Systems and Robotics in the research group IRSGroup - Intelligent Robot and Systems Group.

PhD on Electrical and Computer Engineering from the Technical University of Lisbon in 1997.

Main interests and areas of expertise include Planning in Artificial Intelligence, Systems and Control, Large Scale Information Systems and Education.

Director-general in the Portuguese Ministry of Education (2007-2011).