Amy Burns
Institution: University of Calgary
Address: EDT 910, 2500 University Drive
Country: Canada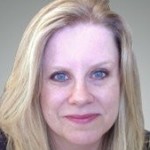 Amy is the Director of Field Experience for the on-campus program in the Werklund School of Education at the University of Calgary in Calgary, Alberta, Canada. In this role she is responsible for the field experience placements of approximately 800 students per year. Also as part of this role, Amy is responsible for the development of curriculum for the field experience program along with the development of professional development materials and programs for partner teachers and university field experience instructors.

As faculty at the University of Calgary, Amy has undertaken a program of research dedicated to examining and improving the field experience as a critical component of teacher education. To this end she is currently researching the identification of excellence in partner teachers and the role of nontraditional placement sites on student teacher emergent professionalism.

Finally, Amy's primary areas of expertise, outside of teacher education, are research methodologies with a particular emphasis on critical analysis of documents and discourse.