Mona Ibrahim Hussein
Institution: Faculty of Education - Umm Al Qura University in Kingdom of Saudi Arabia
Address: El Sulaimaneya
Postal Code: 21955
Country: Saudi Arabia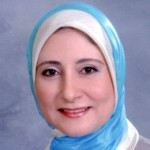 Professor/Dr: Mona Mohamed Ibrahim Hussein.
*Professor of Decorative Designs at Umm Al Qura University, KSA.
*Former Vice dean of the faculty of specific education, Alexandria Univeristy, Egypt
*Participated in multiple journals and conferences such as InSea art conference in Melbourne, Australia 2010.
*Solo Galleries and General exhibitions.
*Member of the research assessment committee at Alexandria University.
*Recieved the award of excellence in adminstration 2014 from Alexandria University.