Anne Marie Morrin
Institution: Mary Immaculate College, University of Limerick
Address: South Circle Road Limerick
Postal Code: 00353
Country: Ireland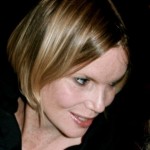 Research interests - interdisciplinary approaches to visual art education; educational environments as pedagogy; practice based research and developing visual arts education through exhibitions and alternative educational spaces; student/teacher practitioner reflection and enquiry models of teaching through ICT and Visual Art Education.

Artist statement - My Practice as an artist directly influences my practice as a educator – and vice versa.
Memory, emotion, place and identity are themes I continue to explore in my studio practice. My work embodies the negotiations many contemporary women must make as they navigate the complex interplay of domesticity and femininity. In much of my work, the act of remembering plays a dominant role in my artistic concerns, whether it is rooted in past events or current experiences. As a multi-media artist, I utilizes drawing, painting, collage and ceramics in tandem or alone in environments.