Liisa Wallenius
Institution: Haaga-Helia University of Applied Sciences
Address: Taidetehtaankatu 1
Postal Code: 06100
Country: Finland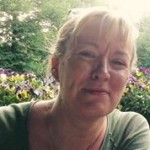 Ms Liisa Wallenius is a Senior Lecturer in degree programmes of International Business and Tourism at Haaga-Helia University of Applied Sciences. She is a lecturer and instructor and coach in communication, languages and work placement. Her strengths are in communication and intercultural competence; inquiry learning and digital learning; language portfolios and CLIL (Content and Language Integrated Learning).
She graduated in English and Nordic philology from the University of Helsinki after Bachelor studies in Tampere University. Her career in language training and development started in 1994 and today she has extensive experience in corporate language training. She takes an active role in developing Higher Education language education locally, nationally and internationally.
She is an active participant in different projects and has e.g. managed a European project on ELP, functioned as chair of the Finnish Swedish teacher association (2013-2014), and works actively to disseminate the best practices of HE language teaching locally and nationally. Cross-border collaboration, team teaching and student empowerment are the focus areas of the recent projects.