Nazife Sen Ersoy
Institution: Dumlupinar University
Country: Turkey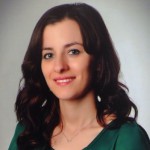 Nazife Sen Ersoy has been working as a Lecturer of English at Dumlupinar University since 2007. She is also the coordinator of Distance Education Unit at School of Foreign Languages at the same institution.

Nazife completed her BA in Foreign Language Education at Middle East Technical University and MA in Curriruculum and Instruction at Anadolu University. Currently she is a Phd candidate in Distance Education Program at Anadolu University.

Her major research interests include OERs, online communities, interaction and presence in virtual environments and learning analytics.