Gülten Kartal
Institution: Anadolu University
Address: Anadolu University Distance Education Department
Postal Code: Tepebaşı 26470
Country: Turkey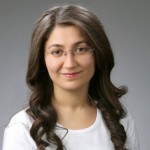 Gülten Kartal is a Master of Arts (MA) Degree student in Department of Distance Education, Anadolu University and is an educational technologist.

She graduated from Computer Education and Instructional Technology Department at Ege University in 2006. Since then, she has constantly been working as an educational technologist in several public schools of Ministry of National Education.

Her research interests are cultural issues and social presence in open and distance learning.