José Miguel Molina Jordá
Institution: University of Alicante - Instituto Universitario de Materiales de Alicante
Address: carretera San Vicente s/n
Postal Code: E-03690
Country: Spain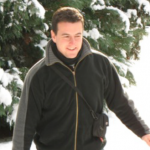 José Miguel Molina Jordá is lecturer and researcher at the University of Alicante. His main topic of teaching and research is Materials Science. He belongs to the Inorganic Chemistry Department of the University of Alicante.

José Miguel Molina graduated in Chemistry in 1999. He got his PhD in Materials Science in 2004 and since then his activities have been always related with the teaching and research in new materials for different applications.

His areas of expertise are the following:
i) High temperature capillarity of liquid metals: liquid metal surface tension, wetting behavior at metal/ceramic interfaces, low-pressure liquid metal infiltration into porous ceramic preforms (measurement and modeling);
ii) Production of metal matrix composites by various techniques: direct mixing, gas pressure infiltration, mechanical pressure-driven infiltration;
iii) Characterization and modeling of thermal and mechanical properties of metals and composite materials: thermal conductivity and thermal expansion coefficient, wear resistance, tensile and bending tests.

His current occupation concerns the manufacture, characterization and modeling of properties of different kinds of composite materials in which the matrix is a metallic phase and the reinforcement is ceramic, preferably carbon-based, for industrial use as heat sinks (applications in electronics, optoelectronics and power electronics). His studies do cover the variables that determine the final thermal properties: proper selection of monolithic materials, manufacturing route, processing temperature, quality control and design of metal-ceramic interfaces at the micro- and nano-scales.

He has co-authored several articles published in journals related to Materials Science. He has participated in 30 national projects and 3 European projects.

He has taught for several years, among others, the following subjects at University of Alicante: Solid State Chemistry, Inorganic Chemistry and Introduction to Materials Science for Graduate and Master students.