Silvio Bagnariol
Institution: Cà Foscari Venice University
Address: Via Mameli 3
Postal Code: 33170
Country: Italy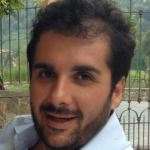 Bagnariol Silvio is a PhD student in Cognitive Sciences and Education at the University Ca' Foscari of Venice, thesis in Special Educational Need.

Silvio graduated in architecture at IUAV, University Institute of Architecture of Venice, in 2003.

After a short experience as an architect and designer, he acquired the qualification of "art history " and "art history design" teacher in the secondary school.
In 2007 he acquired the specialization as support teacher and since 2010 he is a tenured as support teacher of the secondary school.

In 2008 and 2009 he worked as a trainer at the University Ca' Foscari in the qualifying courses for the future support teachers.

In these last years, his studies have moved on teaching practices of school inclusion of students with Special Educational Needs, in particular to improve the inclusion of students with intellectual disability in the public school.
He often participates as a speaker at Italian conferences, he is a trainer in education for public school teachers and he engages courses of study method for students with Specific Learning Disorders.

He has been attending the last year of the doctorate in Cognition and Education Sciences, at the University Ca' Foscari of Venice, under the supervision of the coordinator prof. Umberto Margiotta and of the tutor prof. Fiorino Tessaro.
He deals with inclusive education for intellectual disability by planning inclusive learning environments applied in mainstream classrooms of the secondary public school.