Buket Taşkın
Institution: Hacettepe University
Address: Hacettepe University, Beytepe Campus, CEIT
Country: Turkey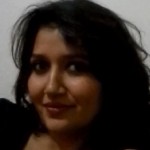 Buket Taşkın is a research assistant at Hacettepe University and she is a PhD student at the same university now.
She graduated in Education of Computer Systems department from Gazi University in 2009. After that she graduated in Computer Education and Instructional Technologies master program from same university in 2011.
Her research areas consists of "cognitive load, principles of designing educational materials, e-learning, self-directed learning and ethnography".