Marta Dziluma
Institution: National Library of Latvia
Address: Mukusalas 3
Postal Code: LV1423
Country: Latvia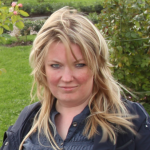 Marta Dziluma, Mg. Art, Mg. philol., is the project manager at the National Library of Latvia. Her duties involve project management including planning and managing content aspects.

In last years she has been involved in the implementation of LLP projects devoted to validation of non-formal and informal education in Latvia, possibilities of professional development training, dissemination and exploitation of LLP results, before that – the project for preservation of the collections of Latvian memory institutions financed by EEA FI.

She has strong academic background in humanities and has worked as the extern teacher of Latvian language and literature in Prague Charles University in academic year 2006/2007.