Radwa Ali
Institution: University of Ain Shams, Faculty of Languages (Al Alsun)
Country: Egypt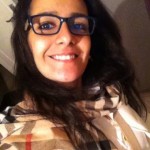 Radwa Ali is a Lecturer of the Italian Language in the Department of Italian Studies in the Faculty of Languages (Al-Alsun), Ain Shams University. Radwa Ali is a certified Arabic/Italian instructor at Berlitz Language center and a free-lance translator/interpreter too.

Radwa Ali graduated in Italian Studies from the University of Ain Shams in 2003. In 2010, she got her MA in Italian Linguistics with a dissertation titled: "Il linguaggio calcistico nella stampa sportiva italiana nei due quotidiani sportivi: "La Gazzetta dello Sport ed Il Corriere dello Sport" dal 2004 e problemi di traduzione in arabo- Studio lingistico stilistico". In Egypt, Radwa has been assisting in the preparation of the events of the Week of the Italian Language for 10 consecutive years, last of which was in October 2012 (XII versione della Settimana della Lingua e della Cultura Italiana nel Mondo), and participated in the Teaching Italian Culture Conference held on Oct. 19th 2013 in George Town University, Washington, USA with an academic presentation titled "Tecnologia e Didattica. Dalla lavagna a Youtube".

In the field of interpretation, Radwa provides consecutive interpretation from Italian to Arabic and vice versa for projects that regard OHS, biological/electrical and chemical risks, ergonomics, oil and gas.